As much as I love having my normal go to blog posts throughout the week I've been wanting to mix things up for a bit to prevent myself and my readers from getting bored with my content! Last week I was asked to join in this week's Link Up with Fancy Things and Let It Be Beautiful and I am quite excited! Each Week these ladies host a Link Up showing four of their favorite items pertaining to a certain category! This week is Valentine's day and these are my Four Favorites!
I am drooling over the rustic yet classic valentine decor! I love the simplistic romantic feel and the silhouettes are an added bonus! You can't go wrong with a classic pale pink nail polish! I own several shades of pale pinks; mattes, shimmers, sparkles, you name it, I probably have it! Something about pale pink screams girly and Essie supplies many many girly pink shades! My next manicure will most definitely consist of pale pink in honor of Valentine's Day! Kate Spade is one of my all time favorite classic designers! All of her details are simple, clean, and concise and can be worn for years to come. I considered her pieces an investment! These Karolina Bow Pumps are to die for! They can be perfectly paired with a black pencil skirt or ivory slacks and can be worn year round! Lastly, what gal doesn't love a bouquet of pink peonies?! I wouldn't mind coming home to a bundle of these for lovely ole Heart Day! *hint hint hunnie*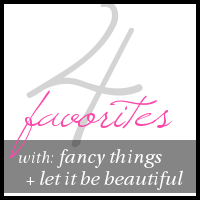 Happy Hump Day my loves! I will be enjoying the 70 degree weather today and gearing up for the end of the week and an eventful weekend! XoXo!